Wedding Advice for Covid 19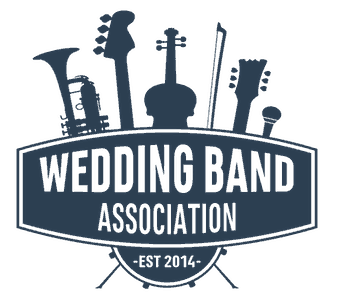 Wedding Band Association Response to Covid 19
Advice on postponing your wedding and how you may not lose your booking fee
"The Wedding Band Association (est 2014) is a collective of Irish Wedding Bands who all adhere to regulations set out by the association which in turn delivers professional standards at all times".
"COVID 19" is forcing some couples to postpone or even cancel their wedding and "The Wedding Band Association" and its members have rallied together to assist you. We offer advice on how to deal with POSTPONING and we have put in place a  "BOOKING FEE TRANSFER" system. Please read the three simple steps you need to take to ensure you DO NOT lose your booking fee.
Booking Fee Transfer System  – The Steps you need to take
The Wedding Band Association understands the cost implications that might come with having to postpone your wedding, that's why we have responded and put a system in place to ensure you do not lose your booking fee. If your current band is not available they will direct you to The Wedding Band Association. You need to follow the below Steps.
Complete the enquiry form 
You MUST enter BAND NAME & DEPOSIT PAID (if you do not submit this information you will not avail of the booking fee transfer)
Wait for bands to respond and make your shortlist. 
How does it work?
If you have to postpone your wedding and the band you have booked is not available for your new date, then your band will direct you to the Wedding Band Association website. You simply fill out the enquiry form "Check all bands availability" (this will go to all listed bands) Only the bands that are available will respond. Once you find the band that you like, they will then take your original booking fee and deduct it from their normal full quote.
*Important Note: In order to avail of the "Booking Fee Transfer" You must name your original band in the enquiry form. This will allow the bands who receive your enquiry to honour the reduction. If your band is not a WBA member we will not be able to honour the booking fee transfer.
This system has been working really well. It means you get a professional wedding band and you do not lose your deposit.
What's the best approach to take if Postponing?
In the event that you have to postpone your wedding to a new date, we highly recommend that you look at the following suggestions:
Avoid selecting peak season dates as it's highly likely most bands/suppliers will be booked.
Midweek dates are becoming increasingly popular, so don't rule out having your wedding on a Sunday, Monday, Tuesday, Wednesday, Thursday. Again, by postponing your wedding date to a midweek date in peak season, you have an increased chance of keeping the same venue and suppliers. (weekdays only)
Look at off-peak months like Oct/Nov/Jan/Feb (Weekend & Weekdays)
*Note: We are here to assist you in every way possible and will work with you through this difficult time. Band fees might vary and travel fees might be applicable.
 Kind regards,
 Cathal Molloy
Wedding Band Association
Like this post? Why not read these…